Hey everyone, Miggy here...as you all know, I was selected to represent Villanova as one of 16 alumni participants in this year's Biggest Big East Fan contest...winner gets $10,000 donated back to their alma mater's scholarship fund…just in case that for some reason that wasn't enough to accept, the gracious people at Volvo are sponsoring the competition and putting up a sweet, sweet Volvo S60 to the winner. (And here's the video to prove it)

So along with the voting that started at mybigeastvolvo.com (cough, VOTE FOR ME, cough), I'll be asked to blog on 8 challenge topics over the course of the season.Let's add on the fact the contestants were sent to Big East Basketball Media Day and will send each person to their alma mater for one weekend using the S60 to attend a game (I'll be heading to Nova Jan 28 vs Marquette). Again, I ask, why wouldn't one accept?
Second challenge: Pick 5 or more things that you have to do when you return to your Alma Mater (weekend for the Jan 28 game vs Marquette, so let's be practical here people)
1)…Hold the Wheel and Drive (cookie for whoever gets the song reference first): So for those who don't know me, I never had a car disposable for my own use. During my days at Nova, I would have to rely on family, friends or public transportation to bring me from New York to Pennsylvania and vice versa (which I still thank everyone for). It was such a pain especially Senior year when living off-campus. Although I lived a short walk from campus, continuously needing to hitch rides to friends' places, for example, was never fun. The fact Volvo is actually lending me a Volvo S60 for a weekend actually means a looooooooooooooot to me. For the first time ever in my life, I will be sitting in the driver's seat for the duration of the 2 hour, 15 minute trip. I will admit I would probably need a test lap around the block before the journey starts. This way, I don't get lost in the many features of the S60 (hey, it's not every day I get to drive such a nice car).
2) The (new) Campus Crawl: If you have been around Villanova as of late, you would notice there is much construction currently underway as the university is still trying to complete the first phase of its Transformation of the Campus Landscape initiative. In fact, as of this past Monday, students were finally able to access the main entrance of Connolly Center once again. That said, if I have to drop by campus again for old time's sake, the one necessity I would have is to see all of these new renovations myself. Hopefully, the Oreo would be available to visit as well. However, it may still be closed off since it's being moved.
The rest of my campus tour, while would be awesome to pull off, probably is not feasible when trying to catch an early game all the way in Philly. However, I'm not going to spoil the fun just because I won't be able to pull off a full tour around campus. Just some a few of the places I would recommend visiting, in case one makes their first trip to Villanova:
Connolly Center
St. Thomas of Villanova Church
The Oreo (Actually named The Awakening, but no one really calls it that)
The Grotto (left: current, right: post renovations)
The Sister Bell (The other bell originally used in Independence Hall, located currently in the Augustinian Heritage Room in the Monastery)
"The Heisman" (A statue of St. Augustine next to the Monastery...and yes, there's always a chance of snow that weekend, making this an appropriate picture...)
And…if you're REALLY lucky, you'd somehow end up on my favorite spot on campus, which is always deemed inaccessible (and therefore not giving the location), but I still get e-mails, pictures and txts from current students I know when they discover the place. Trust me, you'll know if you end up there…although I can already see the spot from this photo…
That said, there's always something random happening on campus…from presidential campaigns, celebrity sightings, TV show contests, World Series trophy visits, concerts…and let's not forget about the community already in campus, I've experienced first-hand how everyone, and I mean everyone, finds a way to contribute to the campus spirit…just watch the video below if you don't believe me...
3) Carpooling to Wells Fargo Center (formerly known as Wachovia Center/First Union Center/CoreStates Center/ or my favorite, Spectrum II): Walking around campus will be nice and all, but there's a game that must need attending. That particular game is being held at the Wells Fargo Center in Philadelphia and not in the Pavilion on Villanova's campus. But, since I'll already be in the area, why not give a lift to a few more members of Nova Nation, or for the even more die-hards, The Augustinian Army (I guess my term calling them the Wildcat W(r)ascals won't catch on...) and create a little carpool to the game? I mean I enjoy Philly's public transportation system like anyone else (read that in whatever tone of voice you think is most suitable), but something tells me the guys will enjoy the car ride a bit more...plus, it's a way of me paying it forward for all the times I was the one in need of a lift. I mean these people deserve it, they are some of the most passionate fans ever...
Although I'm hoping to pass, especially since of point #4, best food item to grab while catching a game at WFC is Chickie and Pete's Crab Fries. The main reason I'm trying to avoid it is because I find myself ordering a batch every time we're down big at the half...as started with the 21-pt comeback vs LSU back in '07...call it superstitious or calming the nerves, I just call it delicious...
4) Cheese Steak Run: What is more Philadelphia than a Philly Cheese Steak? It's always great to grab a delicious cheese steak after the game; however, most of the best spots are not easy to reach at all using public transportation. Oh the wonders of having a car as your disposal…the best part is, we don't really, REALLY need to fight about which cheese steak is better amongst Pat's, Geno's and Tony Luke's. Since we have the S60, we might as well hit up all three. Granted I'm hoping they lend me a car with a functioning Volvo Sensus because I'm pretty sure we'll get lost somewhere along the way.
As a side note, probably gonna take our sweet time downing those delicacies to make sure it's getting dark when driving past Boathouse Row heading back, one of the best sights in Philly bar none.
(Bonus: for those who never even been to Philadelphia period, a couple top things to visit: The Philadelphia Museum of Art, especially so you can do your own Rocky training montage, Independence Hall, and Reading Terminal Market)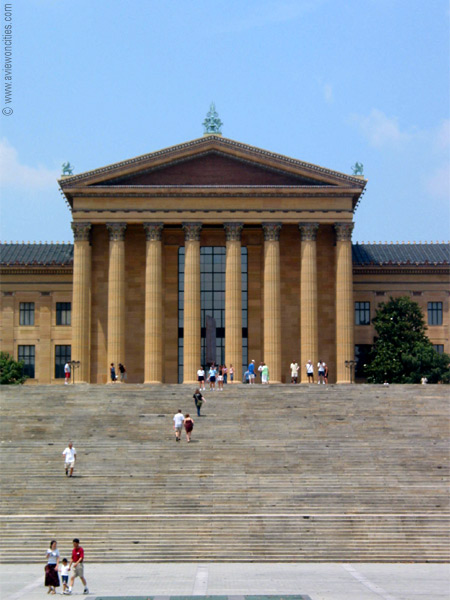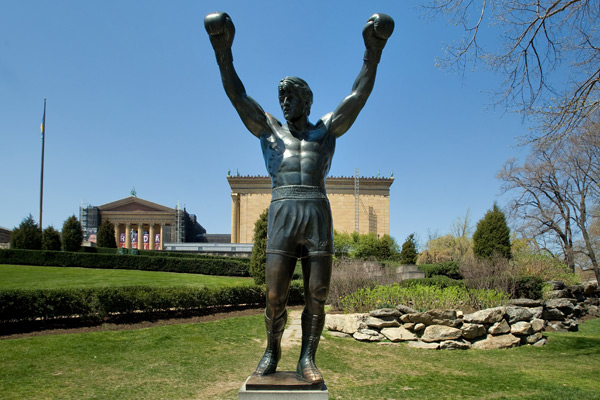 5) Main Line Bar Hop: The Main Line has their fill of bars to visit (how else do you expect college kids to cope?), which is why for the past few years I dropped by during my birthday just to bar hop. This weekend won't be any different…(cuing my best Howard Dean impression)...we're gonna hit up Flip's, then Kelly's, then Maloney's then Erin's, then the Grog, then Brownies, then Mixx, BYAH! (here's the video if you have no idea what I'm referencing)
Yes, someone will end up designated driver for the shindig…if it ends up being me, that's fine, saves me from my Asian Glow. Also, in case anyone needs to sober up before they head back, a 12-patty!!! bacon cheeseburger, known as the OMG Burger, could be summoned once again from BRGR Joint…again…(although, still a tad bit upset my name isn't on the wall of fame on the since I did this challenge before the the wall was built…)
6) The Trip Home: Hoping to drive home after a Wildcats victory, of course. Furthermore, since this my first drive outside of New York, I have to experience one thing before this trip ends: filling up a gas tank in New Jersey. Even if I don't really need to, it'd be nice to experience the full service gas station treatment…fill 'er up, please…Lastly, there's just something about arriving back in NYC. I can't really explain it; I just get chills of excitement every time I come back. There's always some sort of New York song stuck in my head too, whether it be "New York, New York" or "Empire State of Mind"…
So that's my list…as usual, feel free to make your own contributions...as long as you just spread the word like wildfire...comment, like it, re-tweet it, just support the cause, thanks.
Follow me on twitter @miggyflavored, and GO NOVA!!!
(Many thanks to Volvo & the agency setting up the competition for giving me opportunity to represent, and Eamon O'Meara for the best blog in the world to work with)